Kitchen and Bathroom Design in Northern Utah
DESIGN • STYLE • FUNCTION
Featured Kitchen Pictures and Designs
We invite you to browse our galleries of kitchen pictures. Draw on these examples of collaboration between our customers and the design team for inspiration and practical kitchen and bathroom remodeling ideas. We would love to help you get the kitchen you have always dreamed of – just contact our team to get started.
We Can Help Design the Kitchen or Bathroom of Your Dreams
Your home is your heaven, so you deserve a kitchen and bathrooms that bring you pride and joy. The experienced design team at Ideal Kitchen & Bath can make your dream a reality. We provide customized kitchen and bathroom design ideas for homeowners throughout Utah's Wasatch Front. We will meet with you to discuss your vision and the features you want to include before designing a modern kitchen or bathroom that fits your style. Our elegant design options feature full-custom cabinetry and aesthetically pleasing elements that are sure to impress. Call us today to learn more about our bathroom and kitchen remodeling specialties.
Our Comprehensive Services
Ideal Kitchen & Bath is proud to be Northern Utah's premier kitchen and bathroom design expert. Our team has more than 25 years' worth of combined experience, and we are committed to staying up to date with all the current trends. Our expertise and attention to detail enable us to create bathrooms and kitchens built to your specifications. Our comprehensive services include:
We will consult with you to gain an understanding of how you plan to use your kitchen and the style elements you want to incorporate in your remodeling project.
Bathrooms come in all shapes and sizes, but our bathroom design experts will help you get the most out of your space.
We provide top-quality cabinetry services to enhance kitchens, bathrooms, laundry rooms, living rooms, and more. We offer stock, semi-custom, and custom cabinets in Orem, UT.
Visit our Virtual Design Center 
At IKB we are 100% committed to helping you love what you design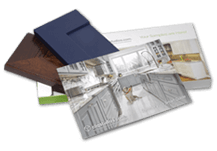 Our Team Specializes in Kitchen and Bathroom Design
Each project we complete is different, but we strive to exceed our customers' expectations every time. During your consultation, we will explain all your options for fixtures, cabinets, colors, and more to design a modern setting that delights you and your guests alike. We propose kitchen and bathroom design ideas based on your likes and interests, as well as our industry experience. We also encourage you to draw inspiration from some of our previous projects. Feel free to play around with our virtual design tool.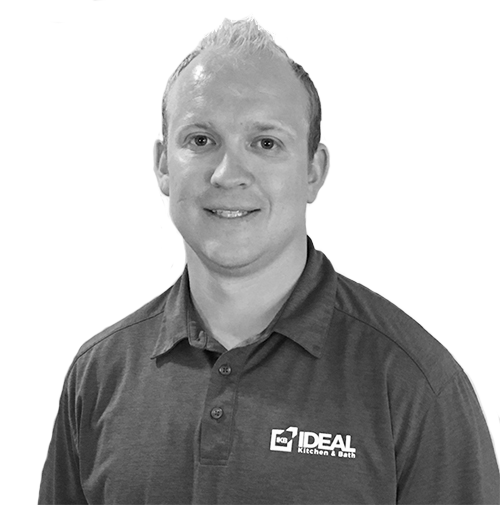 "I personally guarantee that you will love our work"
To often companies look over the details, especially in the contractor world. At IKB we have built a business on details. We pride ourselves in working with our clients to build the kitchen they have always wanted. Let us help you along the journey of a kitchen remodel.
Clay McNeel
Owner, Installer & Design Expert
We Follow a Simple Design and Planning Process
Our process is simple. We measure, plan, and build. Each step of your kitchen or bathroom remodeling project will be more complicated than it sounds, but the principles are tried and true. Our experienced professionals will:
Measure – The initial step in the process is measuring your layout. We must take precise measurements so that we can accurately accommodate your design wishes.
Plan – Our team will work with you to incorporate every element you desire. We will then create a complete drawing to your specifications and provide an honest estimate.
Build – We will then deliver and install your cabinets and other kitchen and bathroom features. Most projects take between two and three days to complete, though yours could be longer.
Why You Should Choose Ideal Kitchen & Bath
Ideal Kitchen & Bath is among HomeAdvisor's top-rated service providers. Our local business provides high-quality workmanship and exceptional customer service with every project. Whether you have visions of a classic or modern remodel, we are the team to call. Our professionals have extensive industry experience and are committed to delivering an enjoyable home improvement experience that exceeds your expectations. We offer fair and honest pricing upfront and are happy to work within your budget.
EXPLORE OUR RECENT PROJECTS
The possibilities are endless
Contact Ideal Kitchen & Bath Today
Your kitchen and bathrooms are vital elements of your home. They are areas where you get ready for the day, prepare meals for your family, and spend plenty of your time. You should be proud of the way they look and function. Ideal Kitchen & Bath can help. We provide kitchen and bathroom design and remodeling services for homeowners in Northern Utah, and throughout the Wasatch Front. Contact us today to schedule a free design consultation.

The first step – fill out the form
We want to make it easy for you to fit your design consultation with our experts, so just pick a time that works best for you.
Next Day Consultation Confirmation
Clay or Scott will contact you within 24 hours to confirm that you are set and ready for the scheduled appointment you have. Make sure to be prepared with pictures, examples, and such to help us help you get the exact kitchen you are looking for.
Have Questions? 801-691-1075