Bathrooms Remodeling in Northern Utah, UT
Revamp Your Bathroom with Ideal Kitchen & Bath
When was the last time you gave your bathroom a much-needed makeover? Whether you're no stranger to remodeling projects or you've never broken ground on a home renovation, Ideal Kitchen & Bath is here for you. We're Northern Utah's experts on home improvement, and we can help make your dream bathroom a reality. Our experienced team knows all the ins and outs of the remodeling process, from initial design through installation. If you're about to embark on a bathroom remodeling project, don't hesitate to contact our professional team.
Why Start a Bathroom Remodeling Project?
There are all kinds of reasons for remodeling your bathroom. Maybe the plumbing is faulty, or perhaps your family has grown too big for a small bathroom. No matter the case for you, you'll reap lots of benefits from carrying out an exciting bathroom remodel. Over our years in the business, we've seen numerous homeowners take advantage of the following benefits:
Increased property value
Lower utility bills
Better energy efficiency
Improved aesthetics
Additional storage space
Better-functioning fixtures
Think About These Things During the Design Process
Redesigning your bathroom means you'll have no shortage of details to consider. No matter how careful you are, something can still fall through the cracks. Fortunately, our team is here to help you cover all your bases. Here's Ideal Kitchen & Bath's checklist for bathroom remodels:
Countertops: Countertops are high-traffic areas, and as such, their selection should be taken seriously. Be sure to consider durability, beauty, and longevity as you narrow down your options.
Cabinets: Convenient storage solutions are a crucial part of any functional bathroom. Make sure to consider how much space you can dedicate to cabinets.
Color: Whether you prefer modern shades of gray or love neutral colors, choosing a color palette for your bathroom is essential. If you don't know where to start, our team can help you brainstorm colors for your reinvented space.
Lighting: Consider how much natural light your bathroom is exposed to. Then, think about how many lighting fixtures you'll need and what kind of aesthetic you want them to evoke.
Take Your Pick from Numerous Cabinet Options
At Ideal Kitchen & Bath, you can take your pick from a wide range of cabinet options as you plan your full bathroom remodel. Our team can walk you through our selection of stock cabinets, or we can discuss custom builds. If nothing in our stock inventory quite matches your needs, our team will be happy to construct a custom or semi-custom cabinet. Simply let us know your preferences and space needs, and we can get to work building the perfect cabinets to complement the rest of your design. Check out the Zingleman or Hammer Bathroom to see what your finished product could look like!
How We Make the Remodeling Process Easier
As you tell, the bathroom remodeling process quickly becomes complicated. However, the team at Ideal Kitchen & Bath is here to help make your bathroom design a reality. We use a streamlined process to ensure that your remodel goes from start to finish as smoothly as possible. Our team follows three basic steps:
Measure: Before going any further, our team will take all the necessary measurements of your space. After all, we need to know how much room we must work with before we can start building cabinets and ordering countertops.
Plan: We'll discuss your needs, color preferences, and design ideas and come up with a comprehensive design plan.
Build: Now it's time for the real work to begin! Our team will complete the installation process from start to finish. In total, building and installation could take anywhere from a few days to over a week. We'll discuss timetables before getting started.
MEASURE
Measure and layout the best kitchen to both fit your space as well as your design goals. At this visit we will get measurements and capture any other important info.
PLAN
We get you an honest estimate for your project. Then in a few days you will also get full design drawing.
BUILD
Deliver and install cabinets. This last step can take 2 – 3 day or up to 6 depending on the intensity of the project.
Explore A Few Recently Remodeled Bathrooms
All of our bathroom design is custom to the home owner's preference.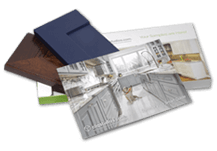 Explore our Cabinet Design Options
From Bathrooms to Kitchens you pick the level of product you want.
Start Your Remodel Today!
Are you excited about your bathroom remodel yet? Whether you're in the early planning stages already or don't know where to start, reach out to Ideal Kitchen & Bath. We're happy to help you begin a remodel from scratch or help you expand on your existing ideas. Our team of expert designers can help with everything from choosing a paint color to fabricating custom cabinetry. Contact us today, and get your remodel started as soon as possible.